SHOPIFY DESIGN AND BUILD FOR COFFEE ROASTERS FROM THE EXPERTS
Get our tried and tested Shopify migration and site build for coffee roasters and save 10%!
Why JD Ecommerce?
Shopify Experts
Because we are officially certified Shopify Experts, you can be assured that you are in safe hands.
Specialists
We specialise in building Shopify ecommerce solutions for coffee roasters and we know what works.
Value
Rather than taking a punt and reinventing the wheel, we have a proven process rather that works.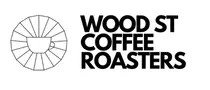 "Working with JD Ecommerce was an exceptional experience. They left no stone unturned and their attention to detail was remarkable. Their support throughout the project was invaluable and made the process seamless for us. We couldn't be happier with the final outcome."
Shopify Ecommerce for coffee roasters
A proven process to sell your specialty coffee online
Shopify site build for coffee roasters
Absolutely everything you need to sell your beans (or ground coffee, equipment or merch) online
Full site audit
SEO preservation audit
Design, UX and conversion rate optimisation
Site build
Customer migration
Go live
Post launch support
£16,000 £14,400 +VAT
 Start 2 weeks from lead time
Typically launch in 2 months
3 months warranty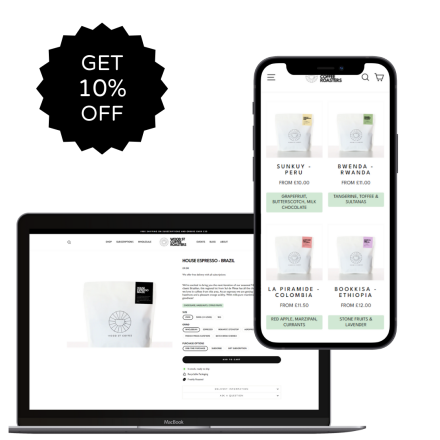 What our partners are saying
JD were the perfect partners to work with in building our website. We now have immense pride when we send people to our website. Very much recommend.
Theo G.
It is great working with Jamie and his team. From planning to roll out, communication has been brilliant and we are always happy with the results. I highly recommend this company to work with.
Ella R.
The results speak for themselves and have exceeded our expectations. Excellent client service, backed by experience and expertise, has delivered exceptional store performance.
Nik W.
It was a real pleasure working with JD Ecommerce. Thanks so much guys!
Kaye W.
Dedicated project manager
How it works
We get to know your business and your coffee
We will take time to understand your business and your brand inside out. What's working for you now through to what you want to achieve in the future. And, importantly, we'll also drink your coffee to know exactly what you're about!
Everything is analysed and planned
If you have an existing site then we have an important step which is often overlooked – producing a full audit of your site and your current SEO rankings.
Our full migration audit looks at all your existing data, integration, functionality and integrations leaving no stone unturned.
Your site is designed to fit your branding, customers and goals
We will hold your hand through a process to find a design that is best for your brand and making sure your customers buy your delicious specialty coffee.
The build
Adding your various blends, setting up subscriptions, integrating with your shipping carriers – it's a tricky process to bring this all together in a timely manner. However we plot out a full project plan with milestones and will keep in continuous contact with you. Especially when we need you to do something!
Customer migration
This is a step that is particularly important to get right if we want to keep your existing customers happy (we aim to make them happier!).
If you have an existing subscription platform with customers signed up to receive regular coffee shipments then we have set processes to make sure they are transferred over.
Going live
When switching over from an existing website, the go-live process can be particularly delicate and full of hazards to trip you up.
We have a process that has been refined over the years to keep risks to an absolute minimum. There's also a customer communication plan to inform your customers of the new website and anything they might need to know or do differently.
What a Shopify store can bring for a coffee roaster like you
Easy to manage recurring revenue
Tightly integrated, flexible and fully featured subscriptions (with an app) means you can easily get customers on a subscription plan. Plus, customers can manage subscriptions themselves saving you time.
New and happy customers
A shopify site will make it easier for new customers to find you and give an amazing experience new and existing customers
Better marketing opportunities
Shopify easily integrates with Google Shopping, Facebook, Instagram, TikTok and all major platforms.

JD Ecommerce vs Others
| | JD Ecommerce | Freelancer | Other agencies |
| --- | --- | --- | --- |
| A range of different people & skills | | | |
| Specialists in coffee roasters | | | |
| Tried & tested process | | | |
| Shopify Experts | | | |
Frequently asked questions
Shopify Ecommerce for coffee roasters
A proven process to sell your specialty coffee online
Shopify site build for coffee roasters
Absolutely everything you need to sell your beans (or ground coffee, equipment or merch) online
Full site audit
SEO preservation audit
Design, UX and conversion rate optimisation
Site build
Customer migration
Go live
Post launch support
£16,000 £14,400 +VAT
2 weeks lead time
Typically launch in 2 months
3 months warranty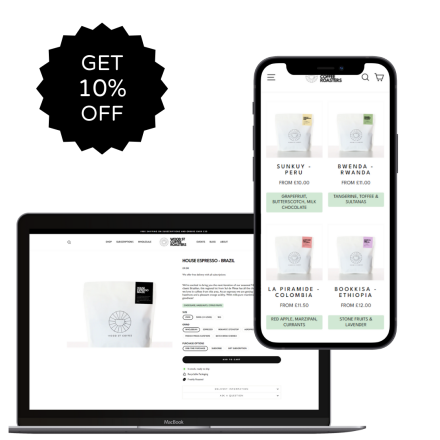 Please complete the form below and we'll get right back in touch