About us
We are a unique team of skilled developers and knowledgeable professionals, all with a deep understanding of our platforms of choice.
Our dedication to our technologies extends beyond our usual agency operations – we are Shopify Experts, the co-organisers of WordPress Bournemouth and develop public apps for Shopify.
A little bit about us
We are here for driven organisations that desire honest working relations and are dependent on expert knowledge to achieve their goals.
Technical excellence
We get to know our technologies inside-out so we can share our know-how to benefit you.
It runs deep through our company. Basically, we're geeks with business acumen. 
Innovative solutions
We're constantly thinking of new and better ways to achieve your ecommerce goals. It's why we built our own Shopify app – to solve a problem we saw again and again.
Focused on what we're best at
Our focus is being the best we possibly can in our chosen technologies, because that's all we do. You can be confident that we know what we're talking about.
We're definitely not a jack of all trades.
Partnerships
This isn't just a business transaction. We go above and beyond to find our clients growth and opportunities.
We also partner with other agencies so they can leverage our expertise for their clients and we can leverage theirs for you.
Location:
Bournemouth, United Kingdom
Key strengths:
Shopify Experts with unrivalled knowledge
WordPress Professionals
Agile and Prince2 certified project management
Results driven
Years in operation:
8
Services:
Shopify ecommerce design & development
Our team
The team to build your dream
Jamie Derrick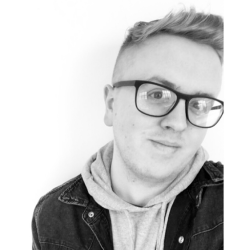 Dan Morris
Oleksii Dubynka
Stanislav Derkach
A brief history of JD Ecommerce
We began life as the one man band of Jamie Derrick, who put absolutely zero thought in to a company name – hence we became JD (although still officially J Derrick Ltd) and later re-branded to JD Ecommerce.
Jamie has been a software and web developer by trade for his entire career.
As the client base grew way beyond the capabilities of one man, Jamie hired several developers in Ukraine, most of which now work for us full time. We're incredibly proud of our ties with Ukraine and we get together in the beautiful city of Lviv as often as we can.
Around 2017 we worked on our first Shopify Plus project (yes, we started with Shopify Plus!), became Shopify Partners and have never looked back. We've since been involved in the success of countless Shopify projects, from getting startups off the ground to building stores for large multi-nationals.
Since then, we've expanded our Shopify expertise to app development having launched Auto Schedule, became certified Shopify Experts and have now niched down to specialising in coffee roasters and museums. A strange combo but it works!