In 2020, the Tank Museum was facing a huge challenge during the Covid pandemic, as was much of the country – how could they continue to bring in the revenue they desperately needed at a time when they weren't even legally allowed to open their doors to the public?
They already had a basic Shopify store which was showing great potential, bringing revenue to the museum when nothing much else was. However, it wasn't quite delivering the results they needed. So, the Tank Museum called upon our services for the total redesign and rebuild of tankmuseumshop.org.
We didn't have long. Black Friday was quickly approaching and the Tank Museum was keen to harness the potential of this busy period.
The results were immediate, with sales up by 329% and conversions – site visits resulting in a sale – up by 53% over the 2020 Black Friday Weekend compared to 2019.
Bespoke theme development
Conversion rate optimisation
Ongoing support and hand holding
"The new shop website transformed the shopping experience for our customers. We will be working with JD Ecommerce to continually optimise the customer experience and keep this vital new income stream growing.

It's not an understatement to say that the results of this project has protected jobs at the Museum – and we're very proud to be part of a partnership whose work has been recognised above some household names in the UK Ecommerce awards."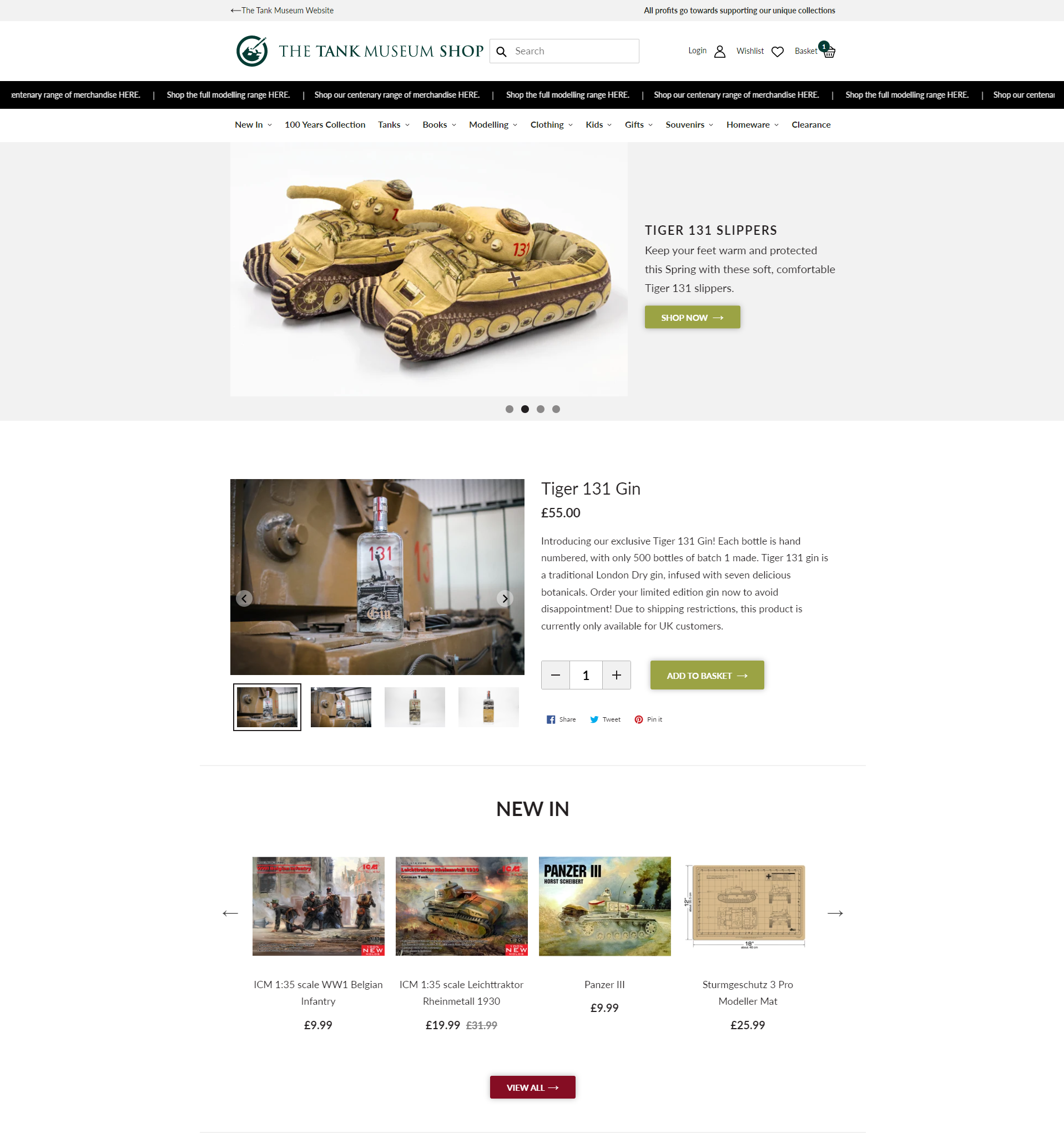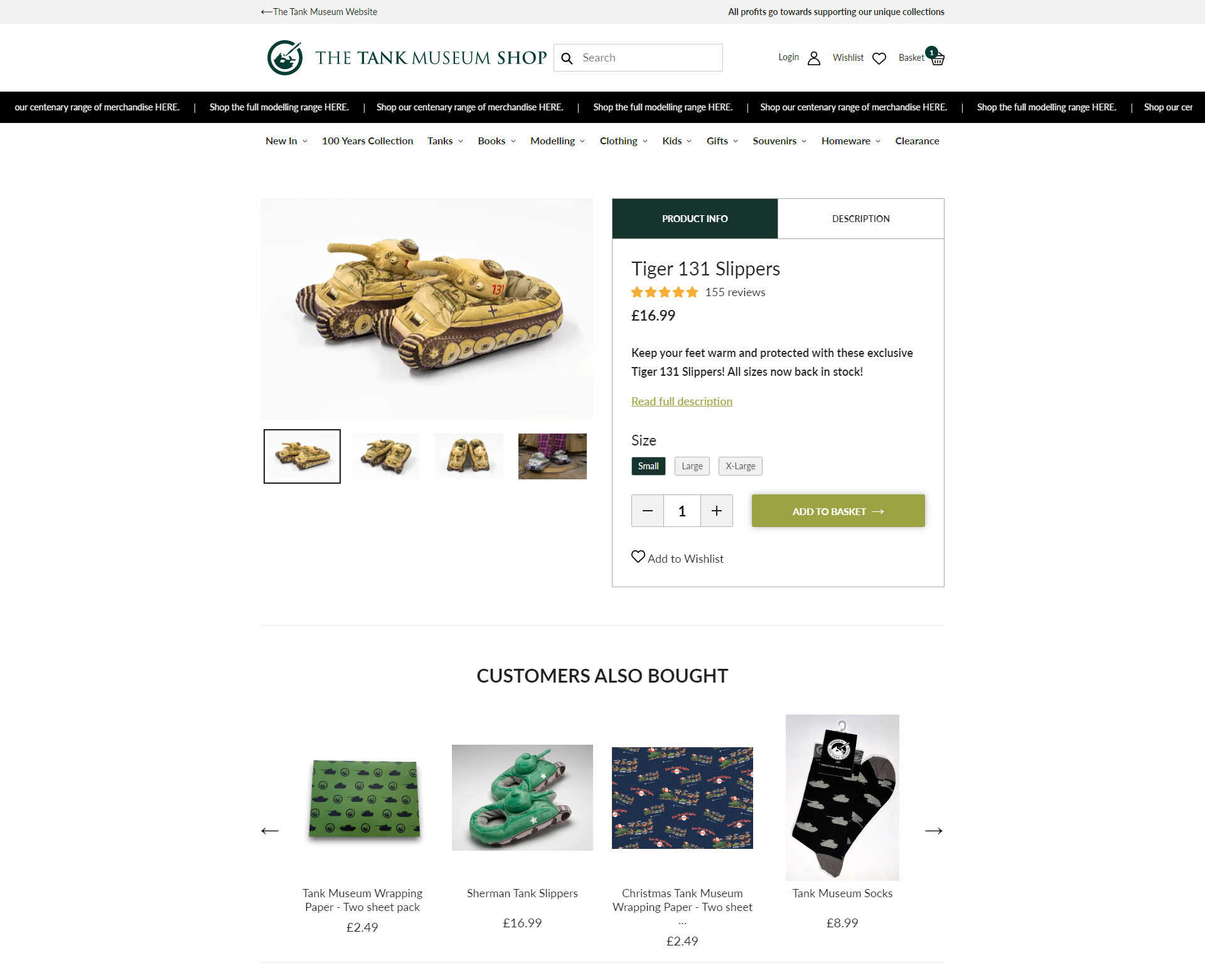 Thanks to a brilliant collaboration between our teams, we came up with a new design fit for a high revenue ecommerce Shopify store along with a complete restructure and functionality designed to maximise conversions.
For the Tank Museum Shop we built a completely bespoke theme and implemented unique "curated collection pages" which allowed the team at the museum to display their brilliant collection of products in the best possible way.
We also added pre-order functionality, the ability to sell unique crowdfunded products and cross-selling opportunities in the areas where we would have the best chance of pushing those all important sales up.
Trade at the online store, which sells everything from novelty tank slippers to museum merchandise, has remained strong, with site visitors in January 2021 up 1303% on the previous year and an increase of 1483% in revenue from 1st – 21st January 2021 compared to the same period in 2020. Sales have continued to rise with 2021 becoming yet another record-breaking year.
The transformation was pivotal in safeguarding the future of the museum, which had been closed for long periods during the pandemic, cutting off its main income stream; the online store became the key channel to generate much-needed income and engage with the museum's audience. Thanks to this, Tank Museum's online store has gone on to win three top awards in addition to being a finalist in the UK Digital Growth Awards:
Covid Continuity Award at the UK Ecommerce Awards
Best Online Shop at the Cultural Enterprises Awards
Shop of the Year at the Museum and Heritage Awards